Martin Automatic technology on display at Labelexpo India 2012
Posted: August 31, 2012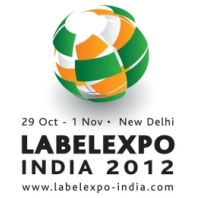 Label Expo India Logo
Rockford, IL - USA Martin Automatic will again participate at Labelexpo India 2012. Located in booth E17, the company will showcase the MBSC butt splicer, its newest non-stop unwind for narrow web label printers.
The MBSC butt splicer is the result of Martin Automatic's continuous research into the needs of narrow web converters. Designed for web widths to 330mm, the MBSC combines popular features and proven technology-like Martin's patented lift-and-load roll-loading feature, inertia-compensated tension control, multi-substrate splice unit, and reliable controls-into a compact fully automatic splicer. The MBSC butt splicer is an affordable, practical and a smart upgrade that quickly delivers greater production from a current or new press.

An expanded range of Martin roll change automation and web handling technology will be featured at The Technology Bar, hosted by
Weldon Celloplast Limited. The Technology Bar is designed to help Indian packaging and label printers answer the challenges of this growing market by presenting technical and high-value solutions to expand their businesses.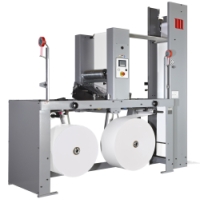 See Martin's MBSC Butt Splicer at Labelexpo India booth E17.
"As the global industry leader in roll-change and web-handling automation, we're known for designing simplicity, reliability and the most appropriate advanced technology into our equipment," says Gavin Rittmeyer, Vice President of Sales and Marketing. "The newest MBSC splicer and our participation in The Technology Bar are examples of how Martin Automatic continues to develop and enhance products that give converters and printers the greatest versatility and value for their investment."